BROOKFIELD, CT – More women are riding motorcycles every year, and women now make up 19 percent of total motorcycle ownership in the U.S. However, around midday today, 100 percent of the riders inside the showroom at Brookfield Indian Motorcycle were women.
They came from New York and Connecticut, a dozen in all. The women were participants in a "ripple relay" across the northeast. The event is an extension of the Women Riders World Relay, a global effort that began back in February in Scotland and will cover the U.S. in September and October before ending in January in six African countries.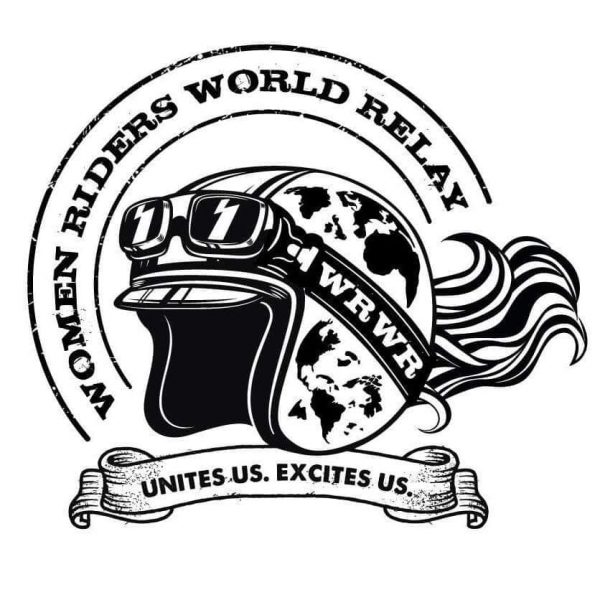 Today's "ripple rally" event at the Indian dealership saw a baton literally passed from a group of riders from Long Island to riders from Connecticut, who then rode it to Rhode Island and handed it over to another group.
The Long Island riders had gotten the baton on Sunday from a group of riders from Yonkers, NY. They came to Brookfield this morning via the ferry from Port Jefferson, NY.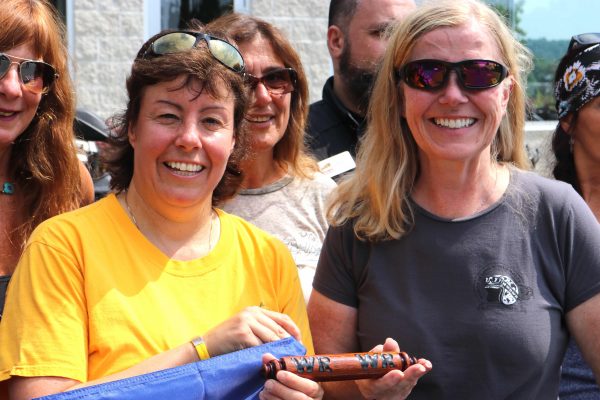 Maureen O'Connor of Hicksville, NY presented the baton to Victoria Zandonella of Bridgewater, CT. Zandonella is founder of the Northeast Dualsport Riders and a columnist for RIDE-CT & RIDE-NewEngland.
After lunch, Zandonella took her group on "a bucolic, rural route" across Connecticut that ended about 6 p.m. at Twisted Throttle in Exeter, RI.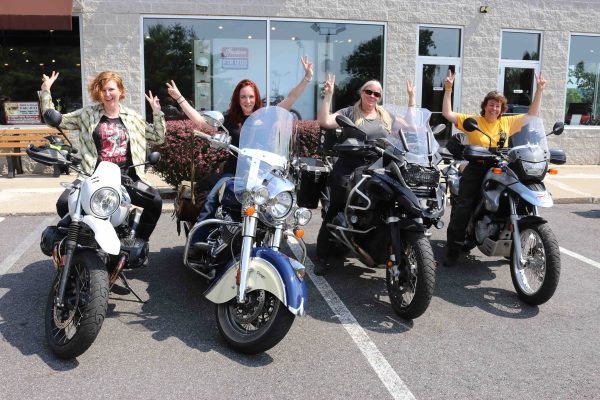 One of the purposes of the WRWR is to raise awareness of the female market within the motorcycle industry.
Event founder Hayley Bell of the United Kingdom states on the event's website, ""I wanted to ignite a global sisterhood of inspirational women to promote courage, adventure, unity and passion for biking from all corners of the world and do something that's never been done before to this scale.
"My aim is to WOW the industry into realizing the global market for women in Motorsports and to inspire women world wide."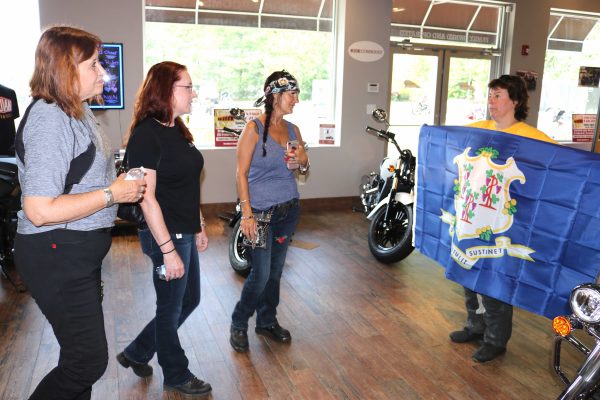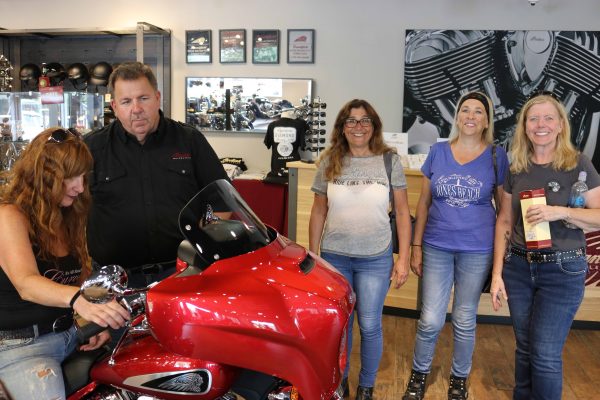 The WRWR will cover more than 80 countries around the globe.
The U.S. portion begins in Calais, ME on Sept. 25 and will go to Fishkill, NY – a distance of 528 miles – on the first day.
The second leg on Sept. 26 will be from Fishkill to Columbus, OH – a distance of 574 miles.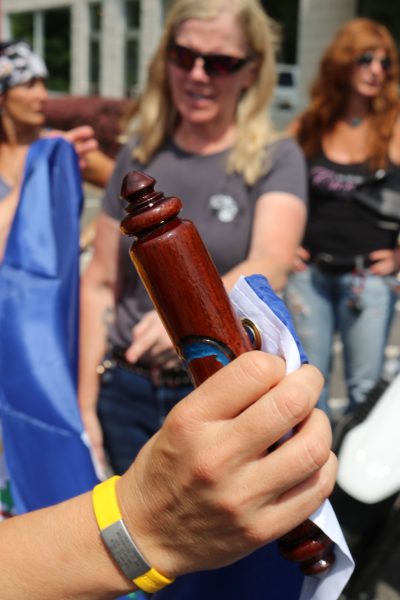 The full U.S. route may be found here.
The ripple ride offshoot of the WRWR was created for women riders who are not near the relay route or who are unable to commit to the relay's demands.