KENT, CT – Its somewhat akin to a big-box home improvement center coming to a town where a local hardware store has quietly operated. Those are the optics of Brookfield Indian Motorcycle adding the Royal Enfield brand which Iron Horse Customs/Royal Enfield of Kent has sold for nearly three years.
As reported Jan. 16, Brookfield Indian Motorcycle will begin displaying Royal Enfield models in its roughly 7,000-square-foot showroom in mid-February, an expansion facilitated by the manufacturer. It's a move that the owner of the Kent dealership finds disappointing.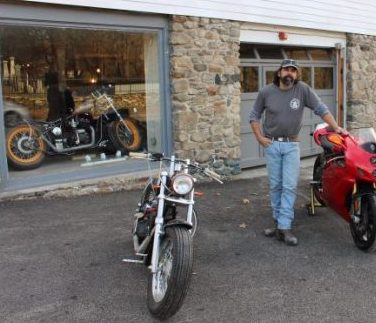 Guy Mauri said this weekend that he was told when he took on Royal Enfield in April 2018 that his territory would extend to New Haven and that he was promised a 30-mile zone of exclusivity.
"Those guys are basically 20 minutes down the road," said Mauri, referring to Brookfield Indian Motorcycle, which is only 25 miles away down Route 7.
Nonetheless, despite some "mixed emotions," he's taking a positive view of the addition of a competing dealer so close by. "We are welcoming them to the market. We hope that it is mutually beneficial," he said.
"Part of me is hoping that having them there is going to create some sort of market recognition for the brand. I hope it increases brand recognition, which is woefully lacking for Royal Enfield."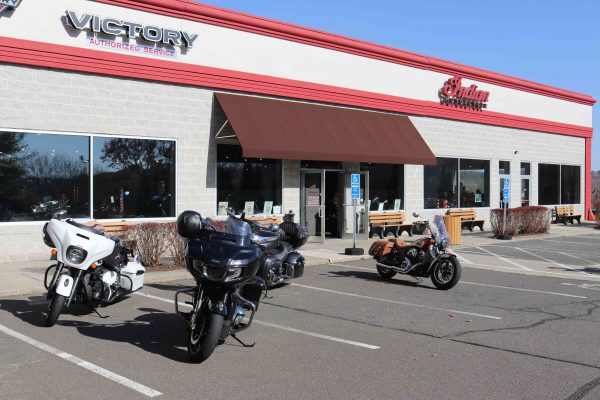 Based in India, Royal Enfield offers small, affordable models. Its main models include the INT650 with a starting price of $5,799, the Continental GT starting at $5,999 and the dual purpose Himalayan at $4,999.
Mauri Sees A Potential Upside
Brookfield Indian Motorcycle may take away some sales, but Mauri's hoping the overall market share of Royal Enfield increases with the addition of a second dealer in western Connecticut. He notes that his store specializes in customizing bikes and that he may get some of the customers who buy in Brookfield and then come to his store when they look to accessorize or modify their bikes.
Mauri's also hoping to get additional service work. Owners can come in with their bikes and walk to downtown Kent to eat and shop while the work is being done. "Maybe the quaintness of the town helps us," he said.
Hello! If you enjoyed this story, please share it with other riders by clicking on the social media buttons below.