LITTLE NECK, NY – Call it "showroom etiquette." Simply stated, showroom etiquette is the way customers and potential customers – otherwise known as "prospects" – are treated when they come through the front door.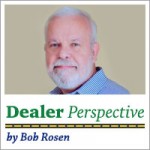 I've never met a motorcyclist who didn't have a few showroom stories to share. While I have heard the telling of some very positive experiences that folks have had when visiting a dealer, the majority of these tales recount an experience that was anything but positive.
We've all entered a dealership at one time or another and found ourselves invisible to dealership personnel. There's nothing like being ignored for 10 minutes or so to make one feel unwelcome. It's human nature to want to be appreciated and acknowledged. More than a few of these "invisible" visits have resulted in no contact with dealership personnel, a quick exit from the store, and a lost opportunity for the dealership.
In my last column, I mentioned a number of major issues that motorcycle dealers must regularly contend with while they're trying to make a go of this crazy business. Many of them are complex and require a serious monetary investment. In contrast, there are also some very important "small" things that can help dealerships stand over and above their competition.
These small things often cost no more than the energy it takes to train dealership personnel and make sure that they are following these simple rules. Part one addressed a common weakness for motorcycle dealerships – answering the phone.
In this column, I'll take a look at another small thing a dealer can (and must) do to keep his business growing – the fine art of greeting a showroom visitor.
Contrary to popular belief, this lack of salesperson engagement is not wholly the fault of incompetent staff. It's really a management problem.
One of the most important responsibilities of management is to hire, train, motivate, and monitor staff. It's management that sets the expectations for all employees. It's really no different in any other retail operation. Restaurants that tolerate poor wait staff and department stores that turn a blind eye to ineffective floor personnel have mostly management to blame. If they hire the right people, teach them the stores requirements, give them the tools to do their job, and provide constructive feedback; management will have a good chance of getting superior performance in return.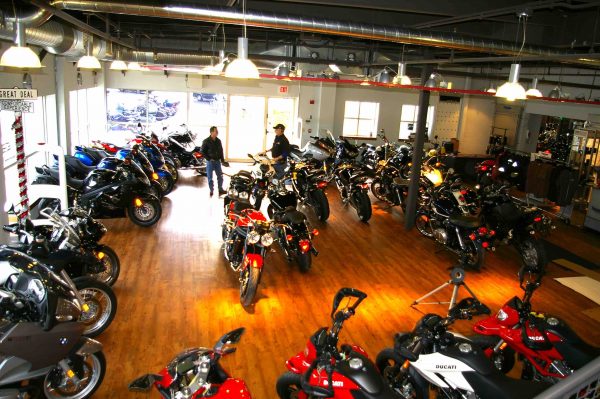 Back to the motorcycle dealership showroom, there are some very specific things that should be done to insure proper showroom etiquette and an excellent experience for the customer. This applies to all activity in the showroom – new and used bike sales, apparel sales, and parts and accessory sales.
Without overstating the obvious, the first critical action that must take place when a live human walks into the showroom is to quickly acknowledge their arrival with a greeting and simple question. It really needs to be no more than "Hi, welcome to Ajax Cycles. My name is Bob, how can we help you today?" That's it. No spiel, no probing questions, just a warm hello.
This greeting can be given by any employee in the store. If that employee is not in a position to help, then introducing the customer to the right person can be easily accomplished. If the customer provides the universal response "I'm just looking," then that request needs to be respected. Make a follow-up visit to the customer by the appropriate employee after a reasonable amount of time has passed. A "soft" initial engagement like this sets the tone for easy future conversations.
Thousands of books have been written about sales and customer communications techniques. Sadly, it appears that few dealership managers or even sales employees have ever seen, much less read, any of them, and they're lacking when it comes to showroom etiquette.
When it comes to bike sales, there are some well-established processes that have been refined over many years. I'll take you behind the curtain and go into the details of the seven-step sales process used by successful dealers in next week's column. It's a process designed to create two winners in any transaction – the dealership AND the customer.