It's time for The Week in Review for the week ending Jan. 25. The post is a mix of news nuggets, info from press releases, and other items culled from near and far.
Here goes with The Week in Review:
Triumph Getting Into Smaller Bikes
MCN reports that Triumph and Bajaj Auto India have formally reached a longterm partnership to built smaller models for the British brand that will be aimed at younger riders.
The new models will initially be targeted at South East Asia and Europe. The bikes will likely be in the 200cc to 750cc range.
Bajaj is India's second largest motorcycle manufacturer. "Cycle World" has another take on the story here.
Ear Plugs Coming To Ohio
A bill approved by the state legislature in Ohio will allow riders to use ear plugs. Current law prohibits motorcycle operators from using them.
The "Galion Inquirer" newspaper has details.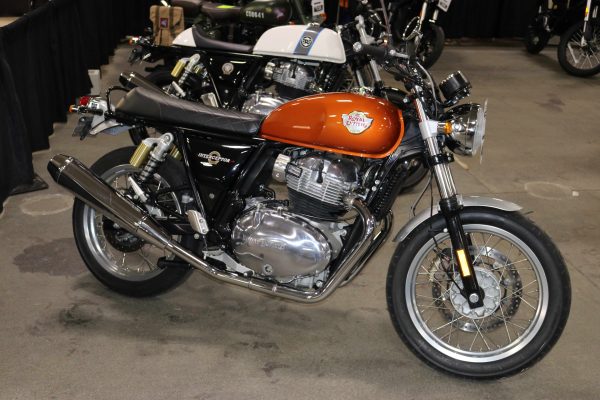 Copes Leaving Royal Enfield
Playing a bit of catch-up, "The Economic Times" in India reports that Rod Copes, president of Royal Enfield North America, has tendered his resignation after five years and will leave the company at the end of February.
Copes came to Royal Enfield after spending 20 years at Harley-Davidson and has helped to significantly raise the brand's profile. He explained the company's strategy in an interview with RIDE-CT & RIDE-New England in December 2017.
Was Kobe Bryant A Motorcyclist?
N.B.A. legend Kobe Bryant a biker? Who knew? His shocking death today in a helicopter crash in suburban Los Angeles is producing an outpouring of grief. The remembrances will fill the coming days, but likely to be overlooked is a 30-second TV commercial he did for Adidas that was reportedly released in 2000.
The ad shows a rider on a sport bike – a stunt rider most likely – weaving through L.A. traffic and winding up at the Staples Center downtown. But the suggestion is that it's Bryant doing the riding.
Did he ride is real life?