Would you let a stranger ride your motorcycle? Maybe, but maybe not. If it were a friend of a friend and you had a "good feeling" about the person, possibly. If you wondered about the person's ability, certainly not.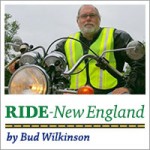 One Monday morning last September when meeting Phil Cheney of MAX BMW for breakfast in Kent, a friend of his to whom I'd just been introduced offered within minutes to let me take his new Triumph Street Twin for a spin. An aching back forced me to decline, but the gesture was appreciated. The guy instantly trusted my skills as a rider.
Would he have made the same offer, though, had Cheney not provided an introduction? Not likely. Allowing a stranger to ride your bike can be risky.
However, a new internet company, Twisted Road, is now asking riders to take a leap of faith, allow strangers to rent their bikes, and is doing its best to minimize the risk to all involved while putting some bucks in bike owners' pockets.
Think Airbnb or Uber but with bikes. Twisted Road hooks up owners with riders in search of a short-term rental. There are conditions, qualifications and safeguards built into the rental system, and all the obvious questions and concerns are answered and addressed on Twisted Road's comprehensive website.
It was only after extensive planning that the business went live in October and now has a repository of 350 bikes in 35 states, including Alaska and Hawaii, that riders are willing to rent out.
"That's growing every day. We get between 50 and 100 new motorcycles every month," said Twisted Road founder Austin Rothbard in a phone conversation this afternoon. What Twisted Road offers is "convenience, variety and price."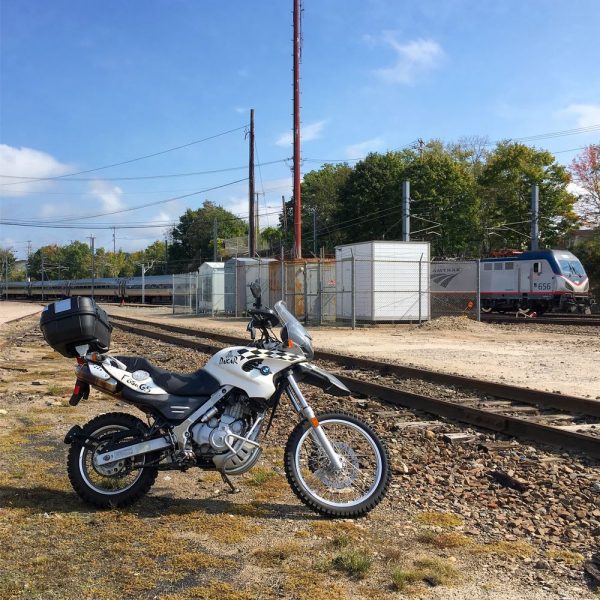 A quick check of the website revealed this to be true. A 2011 Harley-Davidson Dyna Wide Glide (pictured at top) is offered by an owner in North Haven, CT for $95 a day. A 2002 BMW F 650 GS Dakar from an owner in Boston is available for $100 a day, while a 2008 Ducati Hypermotard 110S is offered by an owner in Greenwood Lake, NY for $175 per day.
Owners get 70 percent of the rental fee with Twisted Road taking a 30 percent cut.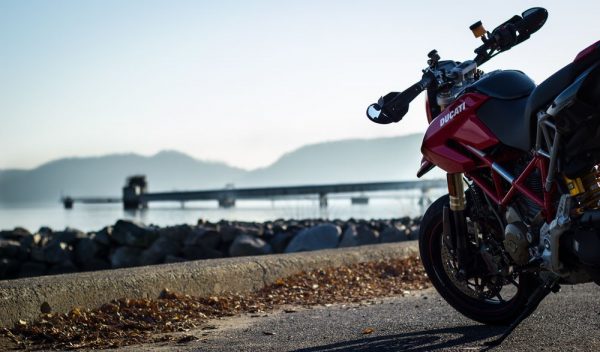 Rothbard, who lives in Chicago, got the idea for Twisted Road while vacationing out West and visiting the Grand Canyon, Bryce Canyon and Zion National Park. He kept thinking, "I wish I had my bike." He rides a 2010 Moto Guzzi V7 Classic.
Those words echoed in his head over the next 18 months until he was visiting his mother-in-law in Greensboro, NC and wished again that he had a bike to ride. He consulted Craigslist with the idea of maybe buying a cheap used bike there to ride around on and found 950 bikes listed. He didn't end up buying, but the idea for Twisted Road crystalized.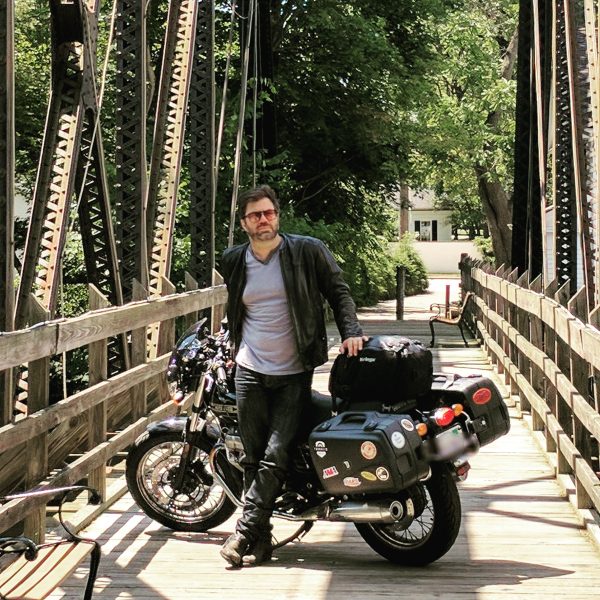 The biggest hurdle was lining up insurance. "It took 10 or 11 months," Rothbard said. "Since then it has been going fairly well. I spend all of my day driving awareness."
The business is building, although there was owner resistance at the start; the attitude of some owners being "No one's touching my bike." Said Rothbard, "There is resistance.and there's a lot of questions that come with what we're doing."
Twisted Road has been self-funded by Rothbard, who said his background is in the corporate world. He added, "I've always been an entrepreneur at heart."
Rothbard views Twisted Road as an alternative to rental companies like EagleRider and to motorcycle touring companies. "My focus right now is just getting more people to put their bikes on the site, he said.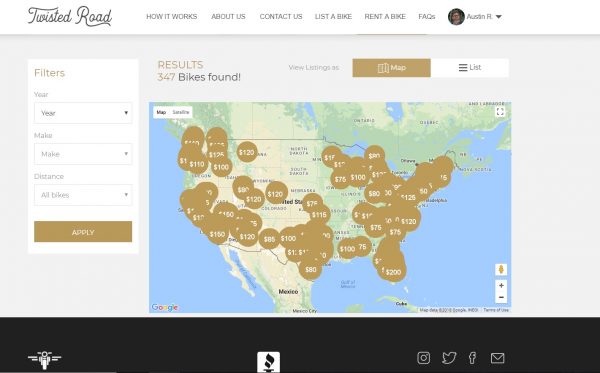 While the average customer rents "usually for just a few days," there are exceptions. Rothbard said a rider from Iceland is coming soon and plans to ride a rental bike from Washington D.C. to Los Angeles. Rather than have the bike shipped home, the owner plans to fly out and ride it back.
Another not-so-apparent aspect of Twisted Road is what it offers bike shoppers – the chance to compare and contrast different models before buying. "It's just easy and a different way to play around with different styles of bikes," Rothbard said.
And, yes, Rothbard's own bike is available to rent.