OLEY, PA – It was a "come one, come all" sideshow to the springtime National Meet of the Perkiomen Chapter of the Antique Motorcycle Club of America. The 110-year-old Reading Motorcycle Club up the road opened its drag strip on April 23 to both old and new bikes, allowing friends and strangers to engage in grudge runs.
The club's Terry Schultz called it "one of the biggest spectator events of the year." It's enjoyed by onlookers and riders alike. "They can come and run as often as they want to; as many times as they feel like coming around," he said.
The track is 480 feet long and speeds can top 120 miles per hour.
Bill Norton of nearby Reading, PA rode his 500cc, single-cylinder 1949 Vincent Comet. "It's great. I just love seeing old stuff being used as it should be," he said after completing a few runs.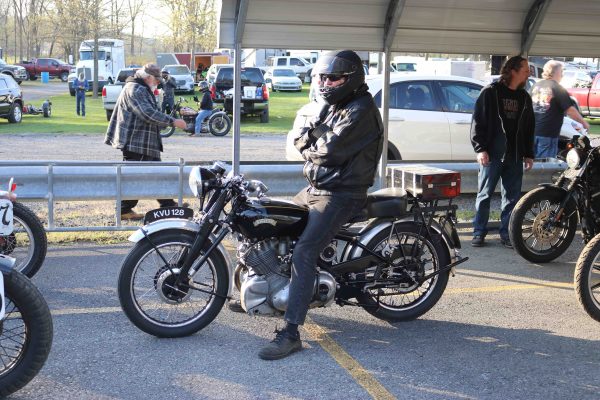 First-timer David McGraw of Barnstable, MA brought a 1964 Harley-Davidson Sportster. "I have not been practicing, nope, but been racing dirt bikes my whole life and building and riding Harleys," he said. "No, I'm not really nervous. I've ridden the bike before. We'll just feel out the track and see how it goes."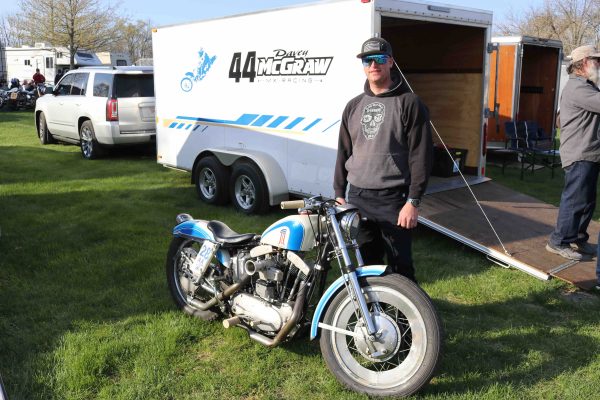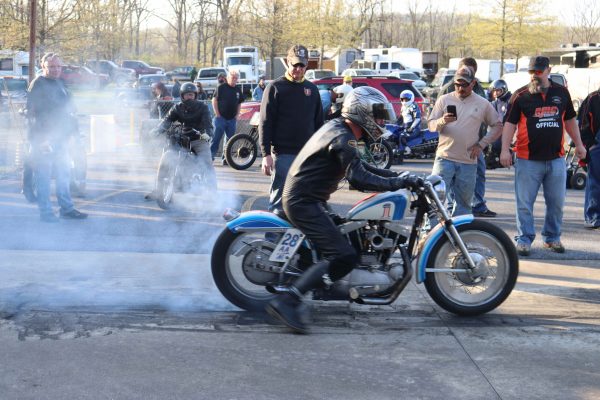 From a tiny Honda Grom to a bulky Honda Gold Wing, from youngsters to oldsters, the drag races offered a variety models, ages and skill sets. "The biggest thing is that they get a lot of seat time," said Schultz. "Some of the old bikes really fly. If somebody's too bad, we'd stop them."
Club member Ed McCaffrey noted that the antique machines can be surprising performers. "They're built to go 30 miles an hour and they're getting close to 45, 50 miles an hour," he said.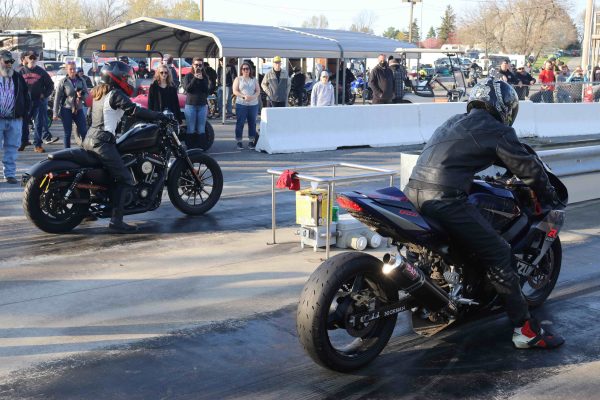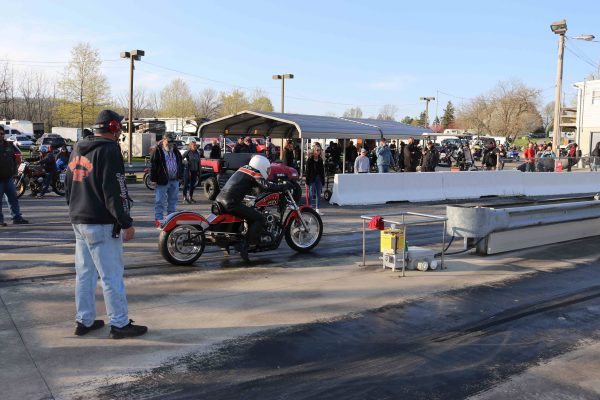 Safety is a concern for the club and the drag races are staged in a well organized manner that starts with the riders being told the ground rules before taking to the strip. A committee ensures that the races at Reading Motorcycle Club come off without a hitch.
"We have good guys running it; really smart guys," said Schultz.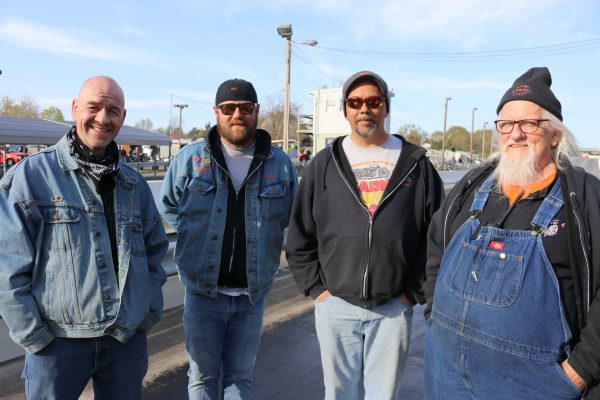 Hello! If you enjoyed this story and video, please share it with other motorcyclists by clicking on the social media buttons below.