POUGHKEEPSIE, NY – The Walkway Over the Hudson plans a limited-availability treat for motorcyclists on Aug. 24. The span will open for a one-time-only "SkyRide."
The Walkway is the longest elevated pedestrian bridge in the world. It will be closed to the general public until noon that Saturday to allow for the motorcycle event, which is billed as being part of the Walkway's ten-year anniversary celebration.
The SkyRide will be limited to 1,500 motorcycles. The cost is $40 per driver and $10 per passenger and participants may register in advance. Spectators tickets will cost $20 and will be capped at 400 people.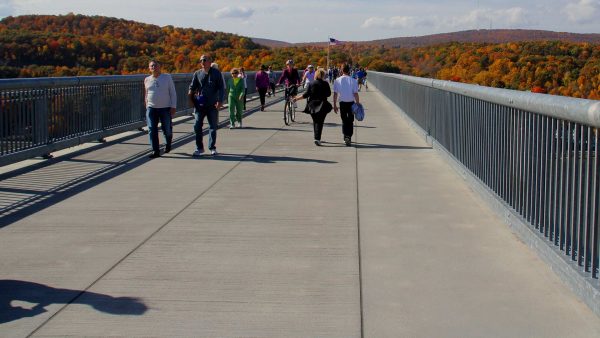 Motorcycles participating in the SkyRide will be "drip-tested." The purpose is "to ensure no fluid leaks onto the Hudson Valley Rail Trail and Walkway Over the Hudson. Any bike leaking oil will be asked to park atop a cardboard square until the ride proceeds," according to the Walkway Over the Hudson's website.
The Walkway Over the Hudson will mark its 10th anniversary in October. Proceeds from the SkyRide "will be used to improve accessibility to the Walkway Over the Hudson for people including veterans, seniors, and those with mobility challenges." Money will also go to local veterans programs.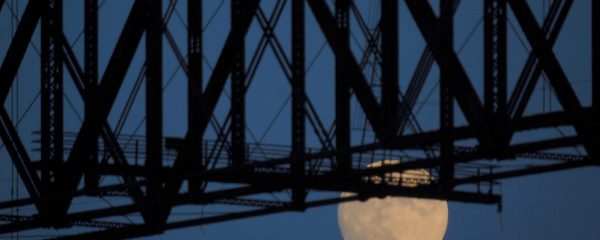 The Walkway Over the Hudson began as the Poughkeepsie-Highland Railroad Bridge, which opened in 1889. Besides allowing the transport of raw materials for industrial use in the region, passenger trains also used the bridge.
Until 1918, there were two sets of tracks. The bridge was painted black during World War II to make it less visible. On May 8, 1974, the tracks were destroyed by a fire that was likely started by sparks from a train's brakes.
The walkway is 212 feet above the Hudson River. More than 500,000 visitors enjoy it annually.
(Photos courtesy of Walkway Over the Hudson website.)