BRISTOL, CT – A dealership application has yet to be submitted, much less approved, but a new LiveWire One model is already on the showroom floor at Yankee Harley-Davidson here. While that may seem unusual, the backstory provides an explanation of how Yankee Harley-Davidson is becoming Connecticut's first LiveWire dealer.
Making matters more confusing is the fact that it was more than two years ago that Yankee Harley-Davidson delivered its first LiveWire model.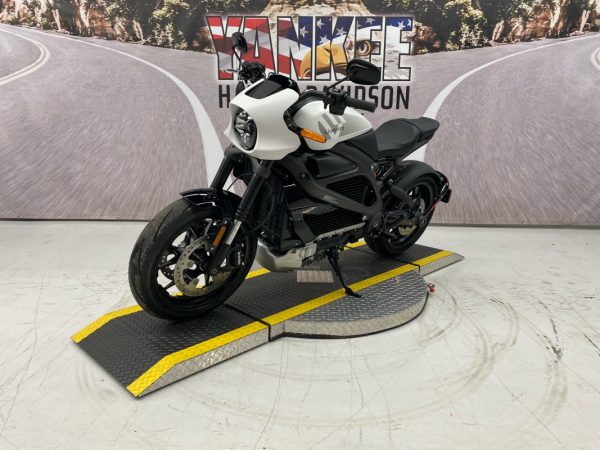 Back then, the battery-powered LiveWire was a Harley-Davidson model. Yankee Harley-Davidson was one of a limited number of Harley-Davidson dealers nationally allowed to sell the company's initial electric offering. In roughly two years, it sold eight of the $29,799 units.
In May 2021, though, Harley-Davidson announced that LiveWire was being turned into a standalone division. No longer would the LiveWire model bear the Harley-Davidson name. The dealer lineup was being trimmed as well, and Yankee Harley-Davidson wasn't on the list. Then, in December, Harley-Davidson spun off LiveWire into an entirely separate company.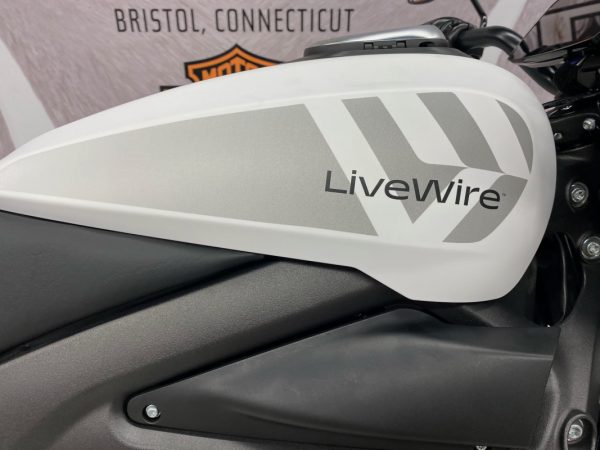 Now, however, Yankee Harley-Davidson is rejoining the LiveWire fold. Yankee Harley-Davidson co-owner Mike Keehan said today that he got word on Friday that LiveWire has just received state approval to sell its products in Connecticut, and LiveWire is enabling him to resume sales. All Keehan needs now is the state's okay to launch LiveWire Bristol at 488 Farmington Ave.
Under the LiveWire brand name, the company's lone model – now called the LiveWire One – has seen a dramatic drop in price. The MSRP is now $21,999. "We feel we're going to sell a lot more," Keehan said, adding that LiveWire is being innovative in its approach, such as providing a demo model. "They're going to give me a model that they own, a demo, that I don't own and can't sell," he said.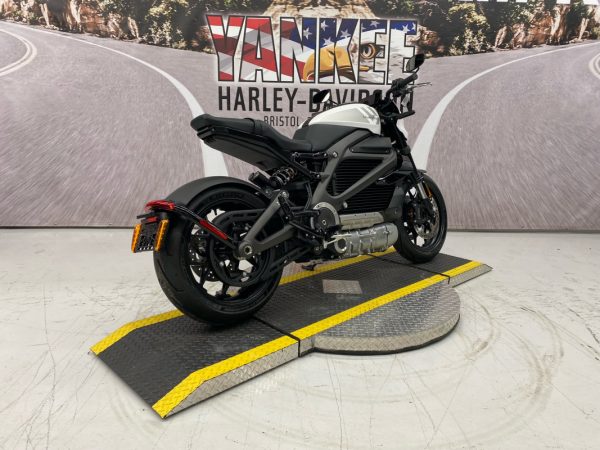 Having outsold other dealers when offering Harley-Davidson's LiveWire model, Keehan is optimistic that the LiveWire One will find an audience. Getting the actual approval to become a LiveWire dealer and get signage on the building shouldn't take long. "I feel by March 1st we'll be ready to rock," Keehan said.
LiveWire Bristol will be the fifth LiveWire dealer in the northeast. It will join LiveWire Long Island City in New York, LiveWire Revere in Massachusetts, LiveWire North Hampton in New Hampshire and LiveWire Barre in Vermont.
(Photos courtesy of Yankee Harley-Davidson/LiveWire Bristol)
Hello! If you enjoyed this story, please share it with other riders by clicking on the social media buttons below.