Where did the year go? The months passed too quickly and here we are at year's end. The bikes have yet to be put away for winter, and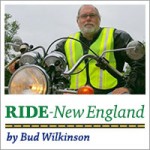 may not be if the weather continues as it has recently. Here's hoping.
Here are a few New Year's resolutions for 2019 (both personal and professional), many of which will certainly be broken:
Ride more.
(Doesn't every rider make this resolution every year? So much of 2018 was a washout.  It seemed like there was more rain than sunshine, which severely curtailed riding. Keeping this resolution is definitely possible if the weather cooperates.)
Get heated gear.
(Heated gear would help a lot in enabling more riding as well. Need to do it, and soon.)
Stop buying motorcycles.
(Fat chance. This year saw the arrival in the garage of a 2014 Triumph Bonneville and a 1987 BMW R 80 RT and departure of a 2011 Moto Guzzi Norge. The best time to buy a motorcycle is when it presents itself.)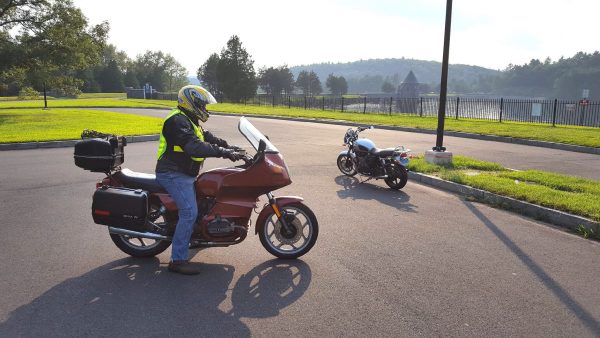 Do more overnight trips around the northeast.
(No excuses for not doing this.)
Send the instrument cluster on the BMW R 80 RT out to be rebuilt.
(Really need to have this done. The speedometer displays 10 more mph than the actual speed and the odometer records one mile for every one-tenth of a mile actually traveled. It will be $400 well spent.)
Stop buying camera equipment.
(Heck, just bought a used 10-18mm wide angle lens for the Canon T5i over the weekend and am thinking a duplicate body for a backup might be wise to have. The camera gets a lot of use doing motorcycle stories. It's an investment and not a frivolous purchase, right?)
Review more motorcycle books.
(Publishers sent numerous new books during 2018 and I never got around to reviewing two of them? My bad. Would it be too late to do so now?)
Work to improve RIDE-CT & RIDE-NewEngland; maybe get more contributing writers and add some new features. 
(The website's growth since 2010 has been rock steady over the years, except for a setback in 2017 when a redesign and a change in hosting company resulted into some sustained technical issues. A nice uptick in readership this year makes even greater improvement likely in 2019 – provided the product keeps improving, too.)
Be more diligent checking tire pressure. 
(It's not that I'm bad about maintaining the tire pressure on my bikes. It's just that improvement is possible.)
Attend an American Flat Track event.
(There will be three opportunities within spitting distance in 2019.)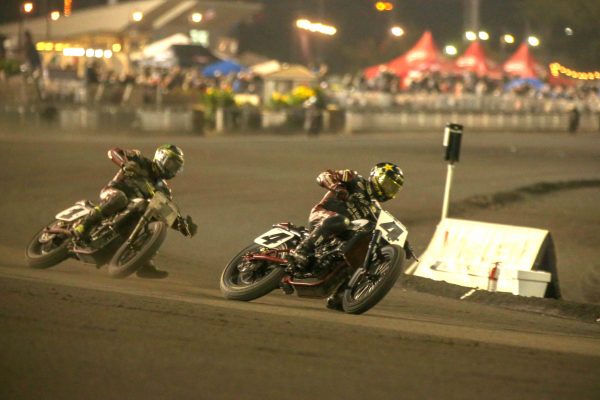 Visit more motorcycle dealers.
(Don't do enough of this, and want to do it more. Doing so provides perspective, adds to the knowledge bank and helps make new friends.) 
Keep working to improve my riding skills.
(Doing a non-sport bike track day this year reminded me of the value of continued rider education. You don't know what you don't know.)
Clean my desk.
(Hopeless?)
Reduce the size of my email's inbox and sent folders.
(Equally hopeless?)
Do a better job of remembering names and faces.
(Perhaps impossible given the number of riders I meet in the course of a year, but the desire exists. I often feel that I come off as being rude simply because I hang back in public out of fear there's someone I should know but simply cannot instantly recall.)
Take a New Year's Day ride.
(It's already planned.)
Happy New Year! 
(Top photo by Arcy Kusari.)