GLASTONBURY, CT – Bruce J. Bemer, the 66-year-old millionaire owner of two Connecticut motorcycle dealerships who was convicted last year of patronizing young men in a sex trafficking ring, suffered multiple stab wounds during a "violent altercation" at his home Tuesday night.
Bemer's domestic partner, Jason McCormick, has been charged with attempted murder, first degree assault of an elderly victim and second degree threatening.
Glastonbury police report responding to 215 Sherwood Drive around 11:30 p.m. Tuesday to investigate an "active family violence incident," the "Connecticut Post" quotes Lt. Corey Davis as saying.
Bemer Stabbed Multiple Times
"Officers found an elderly male victim in the garage suffering from multiple stab wounds," Davis continued, adding that McCormick "was found in another area of the home with self-inflicted knife wounds to his arms."
Both men were taken to the hospital, treated and released. "The Hartford Courant" reports that McCormick is being held on $500,000 bond and is scheduled to appear Thursday in Superior Court in Rockville.
While police did not identify Bemer, attorney Anthony Spinella confirmed to news outlets today that his client was the victim. "He's been released from the hospital. He's comfortably resting," Spinella told the "Post."
Bemer Free On Bond
Bemer, meanwhile, continues to be free on $750,000 bond as he appeals his April 2019 conviction on four counts of patronizing a trafficked person and one count of being an accessory to human trafficking. He was sentenced to 10 years in prison in June 2019.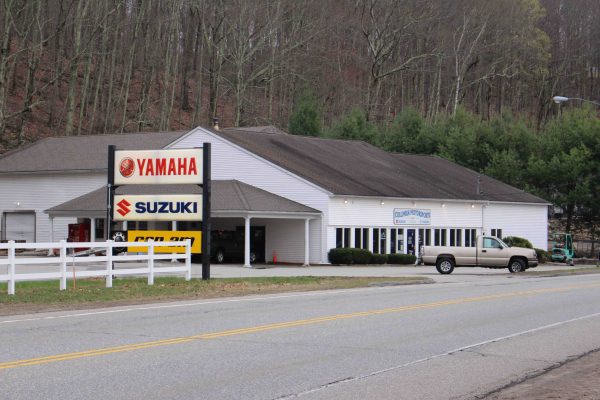 Bemer owns New England Cycle Center, the Kawasaki dealership in Hartford, and Columbia Motorsports in Columbia, CT. New England Cycle Center previously sold the Suzuki and Yamaha brands and Columbia had them as well, but the stores lost the franchises in the wake of his sex trafficking convictions.
Bemer also owned Springfield Motorsports in Massachusetts but that dealership has closed. He also owns New London-Waterford Speedbowl racetrack.
The altercation Tuesday night isn't the first time that police have been called to Bemer's home. He was arrested in October 2019 "on an accusation that he spat on someone during a domestic dispute," the "Journal Inquirer" newspaper in Manchester reported at the time.
Hello! If you found this story to have some news value, please share it with other riders by clicking on the social media buttons below.