OLEY, PA – Thousands of motorcycle enthusiasts came to gaze at vintage models and to shop from tables and bins filled with tens of thousands of old parts at this weekend's National Meet put on by the Perkiomen Chapter of the Antique Motorcycle Club of America.
After a year of events being canceled because of the COVID-19 pandemic, the response to the Oley meet was "amazing really. People really want to get out," said chapter president Barry Alego.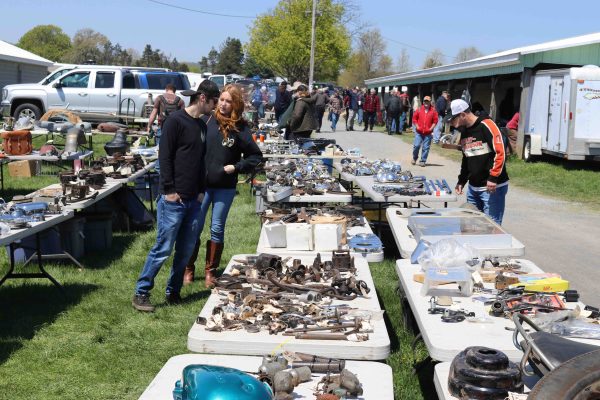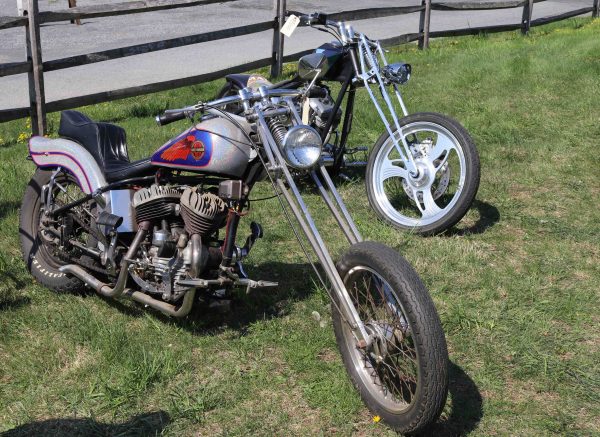 The show's atmosphere is that of a bazaar with row upon row of vendors. Bright sunshine on both Friday and Saturday helped boost crowd size at the Oley Fire Company Fairgrounds.
Alego said the fairground's operators contribute to the show's success because "they treat people right" by allowing access to the property as early as the Monday preceding the show. "Plus, the parts are here," he said.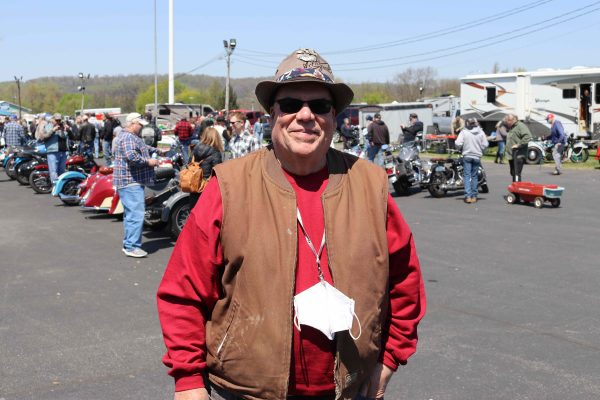 Besides parts, the Oley meet also offers models rarely seen out on the road and such long-gone brands as NSU, Horex, Curtiss, Vincent and more.
Scott Dell of Middletown, NJ brought a reproduction of a 1929 Brough Superior Overhead 680 that took him three years to craft. It cost him $25,000 and he only finished it a week ago. "I couldn't afford to buy a real one," he said. Original Brough Superiors can fetch more than $500,000.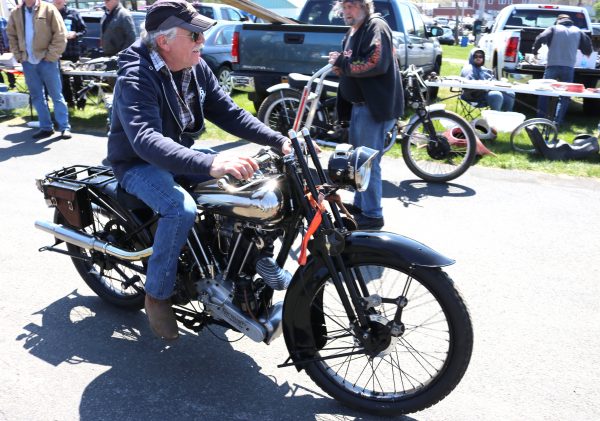 While it took more than a few kicks to get started, Dell finally got it running and took it for a spin. "It seems to handle pretty much right," he said.
Spotted riding around the fairgrounds on a 1922 Neracar was Dan Emerson of Woodstock, CT. RIDE-CT & RIDE-New England has written about Emerson in the past. Here in connection with the Motorcycle Cannonball and here in connection with a 1924 Ace.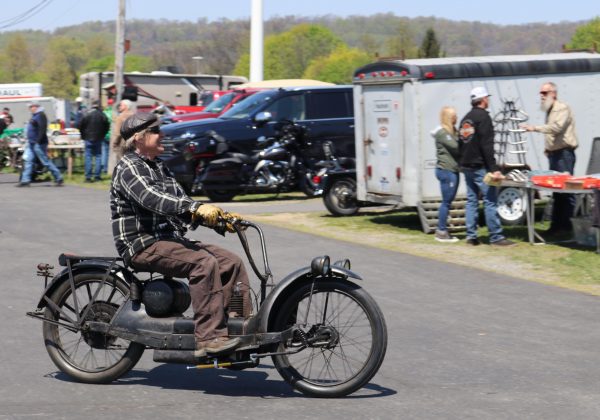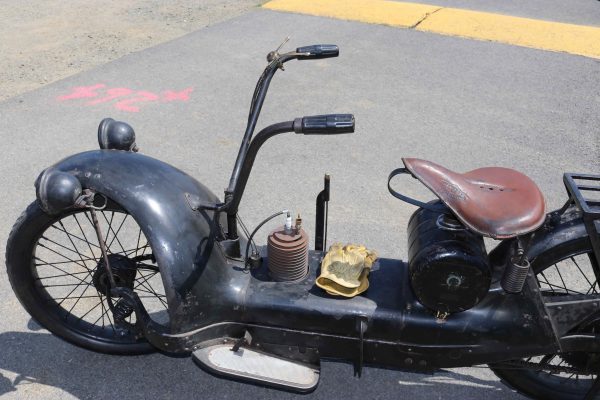 Emerson reported buying the Neracar last fall after spotting it for sale online. The seller was David Perillo, a former resident of Killingworth, CT who moved to Tucson, AZ a few years ago. And, yes, RIDE-CT & RIDE-New England has written about it in the past as well. Here in 2014 and here in 2015 when it was displayed at Gillette Castle.
"It's back in Connecticut," Emerson declared of the Neracar, reporting that he's probably put one thousand miles on it since buying it. "I've completely redone it," he said.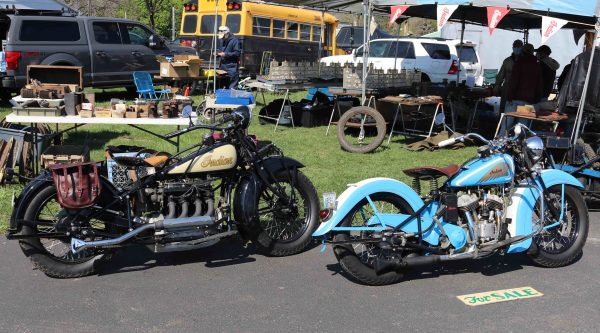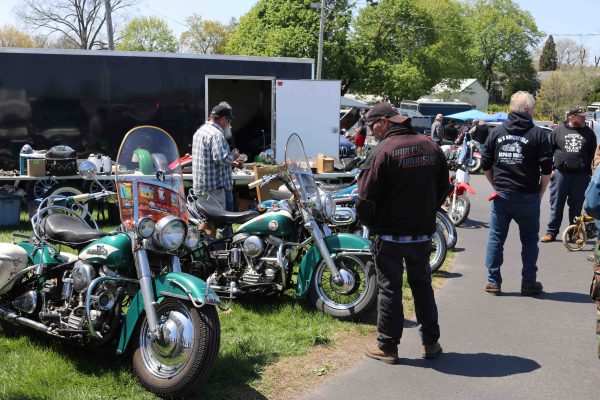 This year's Oley meet marks the 50th anniversary of the founding of the Perkiomen Chapter of the AMCA. "People really love the meet," said Algep, "and I keep asking why?" Besides the noteworthy vintage models and the vast amount of parts, he suggested one other reason for the show's popularity. "There's nice riding around here."
Hello! If you enjoyed this story, please share it with other riders by clicking on the social media buttons below.