In 2019, RIDE-CT & RIDE-New England staffers attended and reported on numerous motorcycle meets and shows. We met countless riders, did some test rides, had some adventures, and even came across some models we'd never seen before.
In the process, thousands of photographs were taken. Here are 19 favorite photos that stood out; not necessarily for their artistic merit. They just captured the flavor of an event or an element of the moment or of a time period.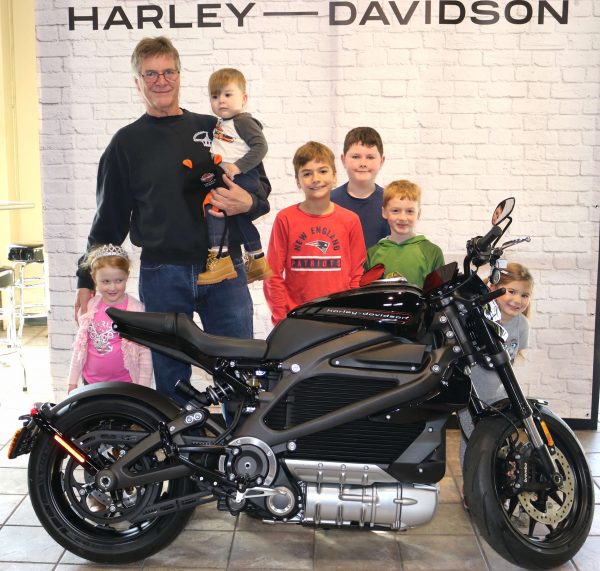 John Birden of Harwinton, CT brought his entire family with him when he went to Yankee Harley-Davidson in Bristol, CT in November to pick up his new LiveWire model, the first one delivered in New England.
It was the expressions on his grandkids' faces, though, that sucked attention away from Harley-Davidson's first electric model.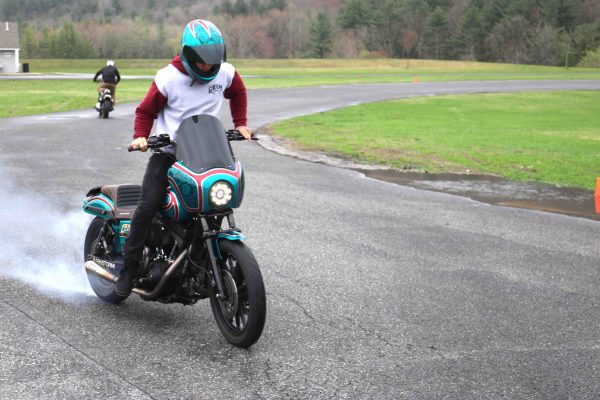 Rain put a damper on the inaugural Ride 1 Rally at Lime Rock Park racetrack in mid-April, but that didn't prevent riders from the Grim Company stunt team from putting on a good show.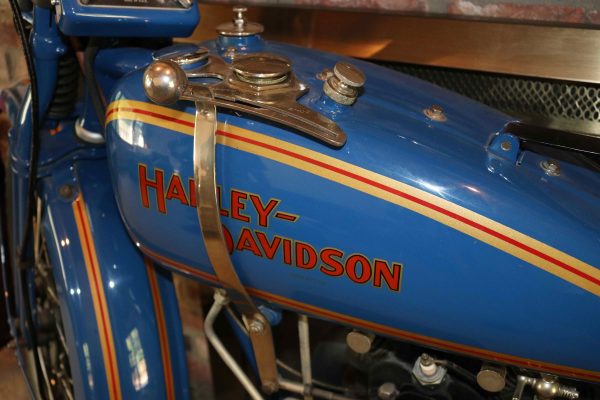 During a visit to Willard Revaz's house of Oxford, CT in May to see his 1912 Ford Model T, he also showed off a 1928 Harley-Davidson BA. It once belonged to his mother and he has it on display in front of the fireplace in his living room.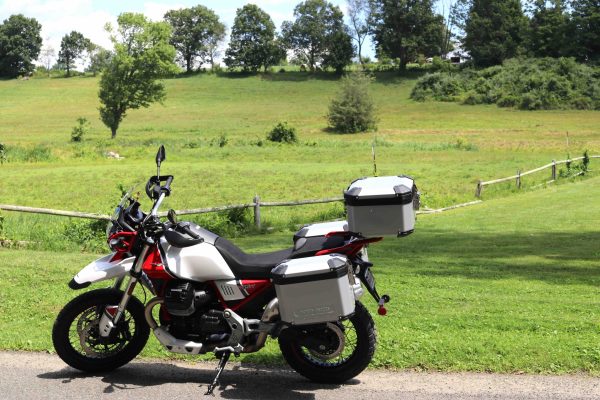 It was during a test ride of a Moto Guzzi V85 TT in August that we wandered down a country road in Bridgewater, CT and found a nice backdrop for a beauty shot.
The judges at the Greenwich Concours d'Elegance in Greenwich, CT in June took the job seriously. We saw some rare bikes, including a 1914 Excelsior 7C (above) and a 1971 Munch 1200 TTS (below).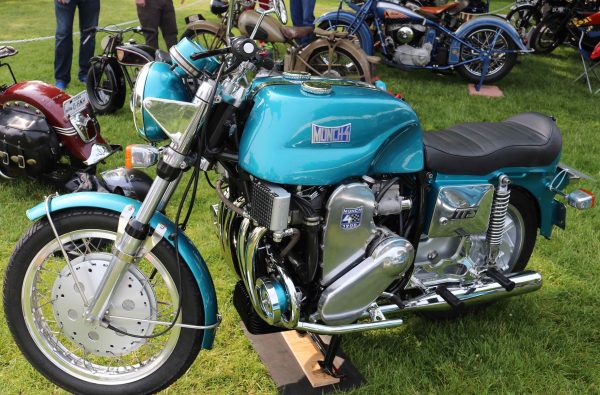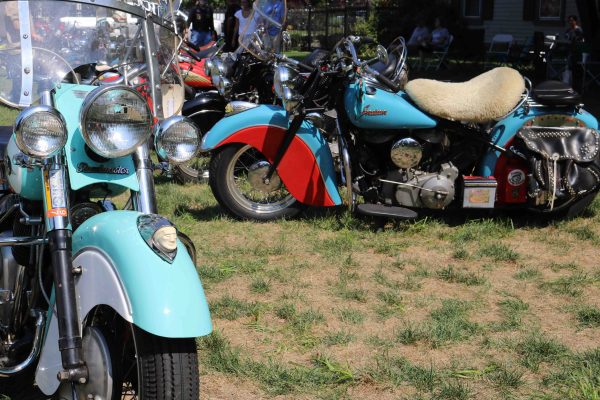 There's never a shortage of old motorcycles at Indian Day at the Springfield Museums in Springfield, MA every July, and this year certainly wasn't an exception (above and below).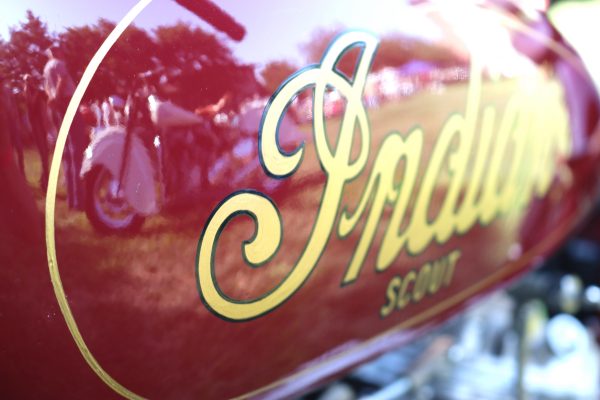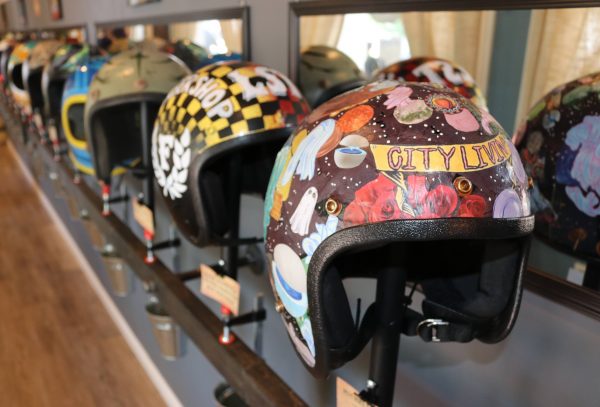 What to do with an old helmet? Turn it into a object of art. Jim LoPresti of Lucky Soul Tattoo in Woodbridge, CT staged his third annual Upcycle Helmet Art Show in June. It drew a sizable crowd as well as lots of entries.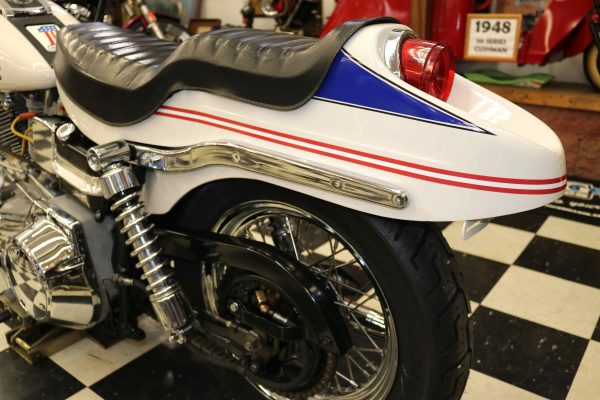 The 1971 Harley-Davidson FX Super Glide wasn't considered very artsy when it was released. In fact, it's "boat tail" rear end was viewed as ugly. Only 4,700 were sold, but the one restored in Waterbury, CT by Cosimo "Doc" D'Occhio and shown off in September sure looked nice.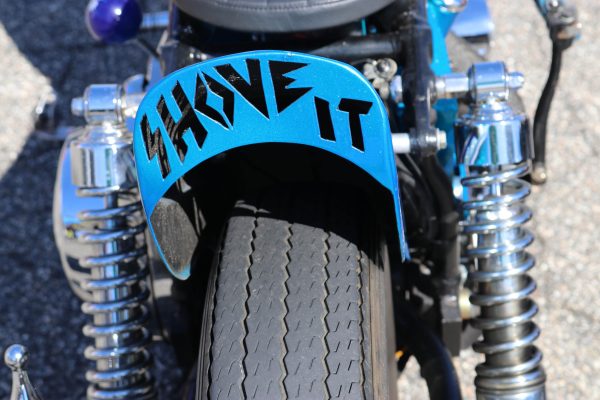 The FX Super Glide was displayed at the annual customer biker show at Doc's Motorcycle Parts, which drew some eye-catching modifications and models (above and below).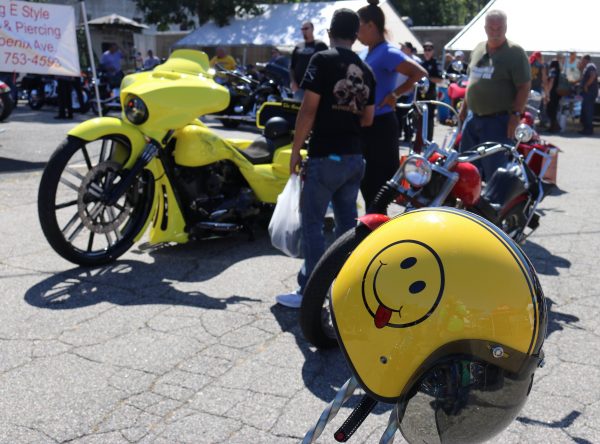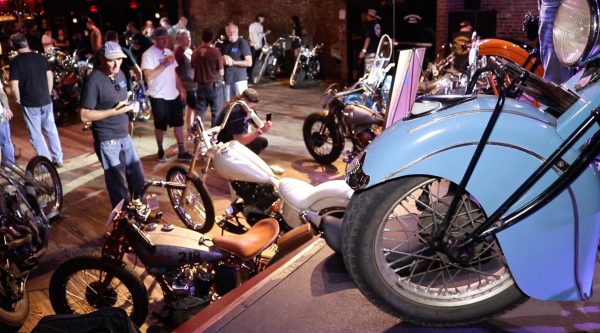 More old models could be found at the fifth annual Split'n Lanes Dodgin' Gutters show at the Brooklyn Bowl bowling alley in Brooklyn, NY in August.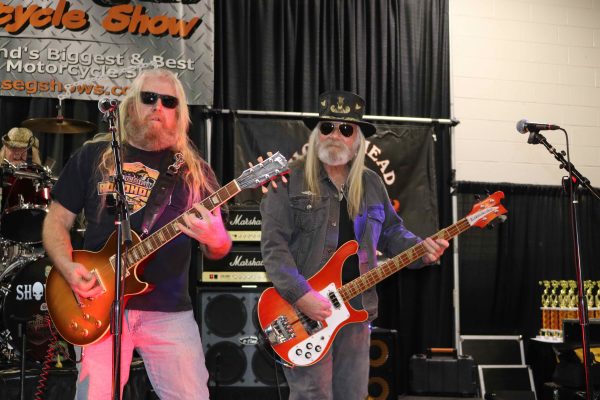 It's been said that you're never too old to rock n' roll, and Shovelhead provided the old tunes at the Springfield Motorcycle Show in January.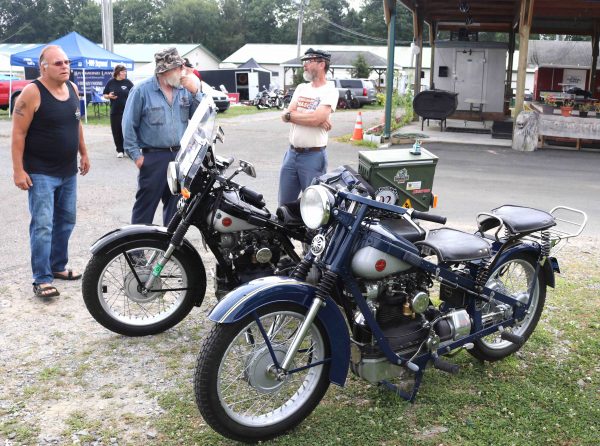 Two Danish-made Nimbus motorcycles were parked side-by-side at the National Meet staged by the Yankee Chapter of the Antique Motorcycle Club of America, held at the Terryville Fairgrounds in Terryville, CT in August.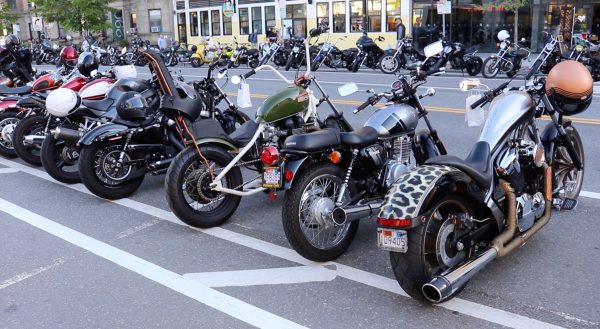 The fourth annual Wild Rabbit Moto Show had bikes lined up on either side Massachusetts Ave. in Cambridge, Mass. in mid-May.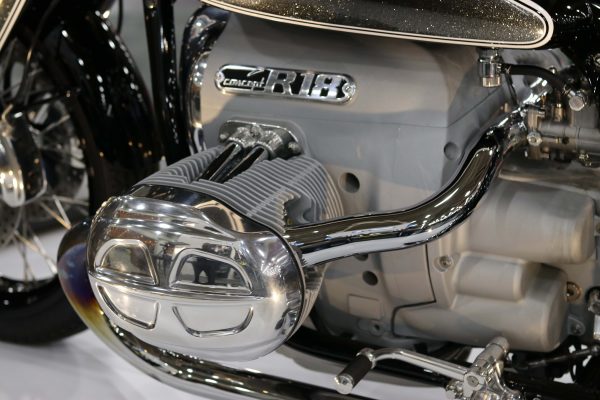 The heft of BMW's R 18 concept cruiser drew attention at the Progressive International Motorcycle Show in New York earlier this month.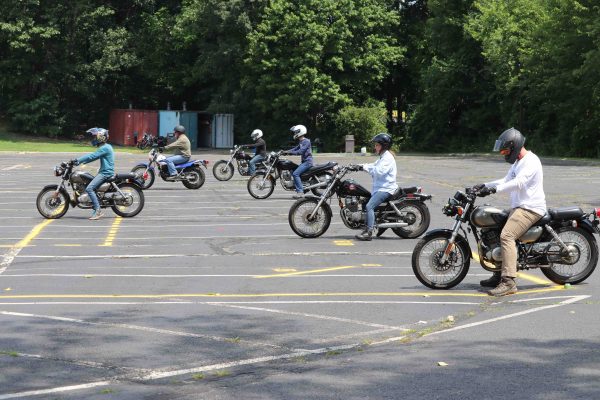 If only for file purposes, we always try to visit a motorcycle class every year. This Connecticut Rider Education Program class in Waterbury, CT shows that some newbies take to two wheels faster than others.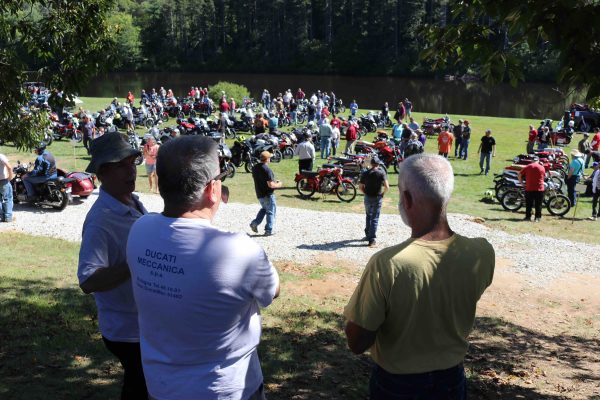 The show ground was packed as usual at the annual Italian Motorcycle Owners Club meet in Sturbridge, Mass. in September. (Photo at top is also from IMOC.)