DOVER PLAINS, NY – Gotta love the entrepreneurial spirit of Americans, who, despite the prevailing economic times, stake a claim and make a go of a new business. Kelly and Steven Cervino have done just that with Kelly's Creamery & Kelly's Husband's Truck and have created a smash hit in Dutchess County.
Their concept started out with Kelly's Creamery in 2019 and has evolved into a destination eatery with food and ice cream. A mini-golf operation is now planned behind the establishment.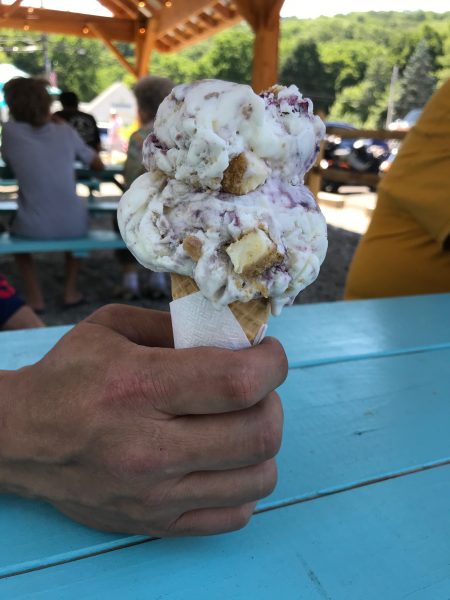 Let's start with the main attraction for this latest stop in the Great Northeast Ice Cream Run – the creamery.
Located on Route 22 in Dover Plains, it's hard to miss from the road because of the colorful light blue umbrellas that adorn the like-colored picnic tables in front.
Kelly's Creamery doesn't serve garden variety, mass-produced ice cream. Kelly's touts, "We pride ourselves in having the best for our customers, our neighbors, our friends, proudly serving premium handcrafted artisanal ice cream, Italian ice, and all-natural soft serve!"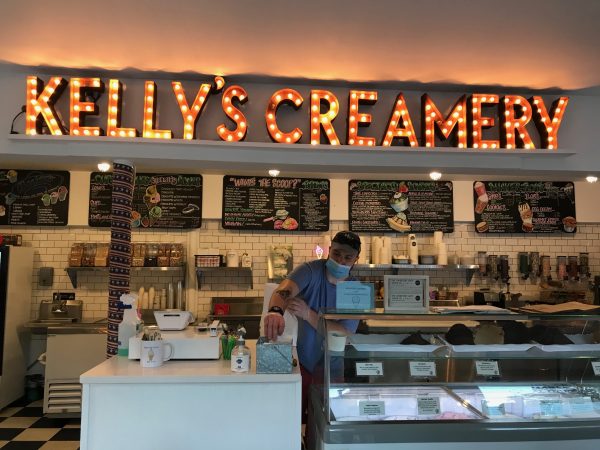 When you walk through the door, you'll see Kelly's Creamery in bright lights above the counter. You'll then behold the 34 flavors of ice cream, designer waffle cones, Italian ices and the soft serve options. Kelly's offers a host of unique flavors in addition to a large list of much-loved standards.
Upon my first visit, the Almond Joy flavor was a "must try" and I was rewarded for choosing it. Combining the perfect amount of coconut, almonds and chocolate chips into a vanilla base, the flavor definitely exceeded my expectation. My friend ordered the Blueberry Cheesecake flavor, which looked as good as it tasted. It swirled with blueberries and real chunks of cheese cake.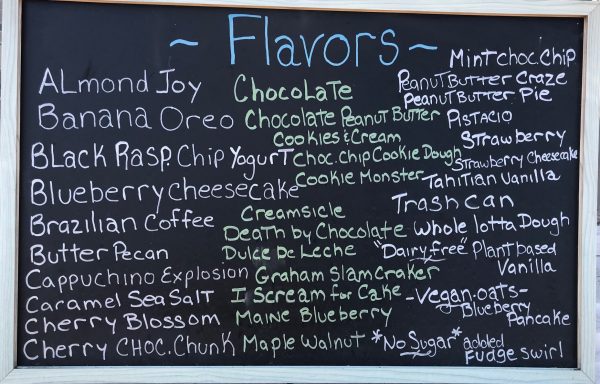 They even offer vegan and dairy-free options in addition to a unique twist on "Gelati" – a layer of soft serve, below a layer of Italian ice, with another layer of soft serve on top.
Steve runs the food truck, which just opened over the 4th of July weekend. It has its very own executive chef, Eliza Dowdy, who has created a first-rate menu of food truck fare.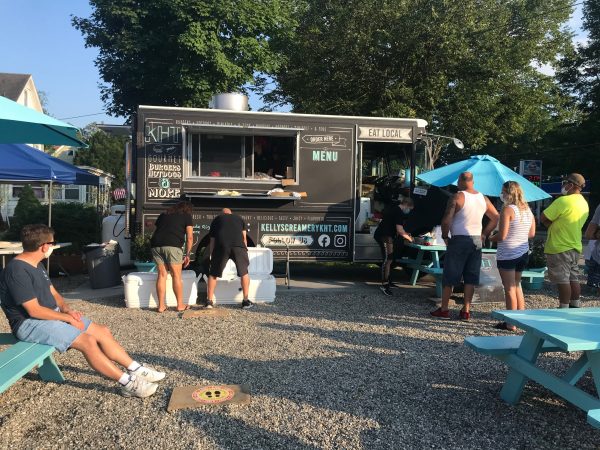 With fresh, locally sourced, ingredients, the goodness on their menu shines through with options such as the Caprese burger – a juicy burger with fresh mozzarella, ripe tomato, topped with basil leaves (grown on site), pesto and a balsamic reduction.
I sampled the Portobella burger – also with the same toppings as the Caprese burger – all on a fresh Brioche bun. Fantastic. Their fries are also a hit. There are multiple seasoning offerings, including Cajun and truffle varieties. They even have fried chicken & waffles.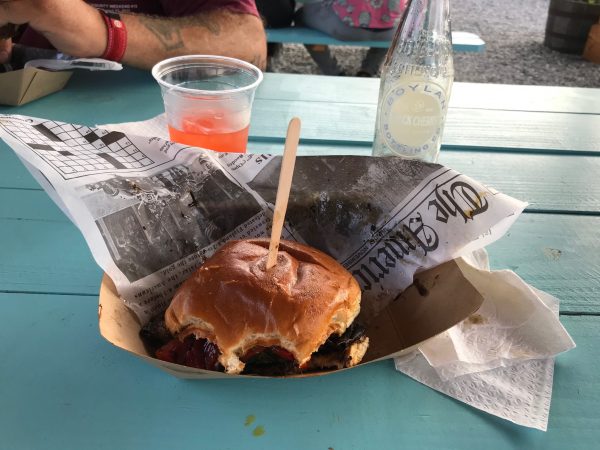 Dutchess County offers some of the best road riding options in eastern New York – both for scenery and road quality. Route 22 is a grand north-south route running from Putnam County almost all the way up to the Canadian border in New York.
To the south, Route 21 (Pleasant Ridge Road) combines challenging riding and great views. And, a bit north, Route 343 is a sweeper-filled run that heads west towards the town of Millbrook. The town is a great spot to stop, stretch your legs, and peruse the shops in this quaint Dutchess County hamlet.
Kelly's Creamery & Kelly's Husband's truck are located at 3203 Route 22 in Dover Plains. The hours are 1 to 10 p.m. daily. There's ample parking and the colorful picnic tables provide a place to relax.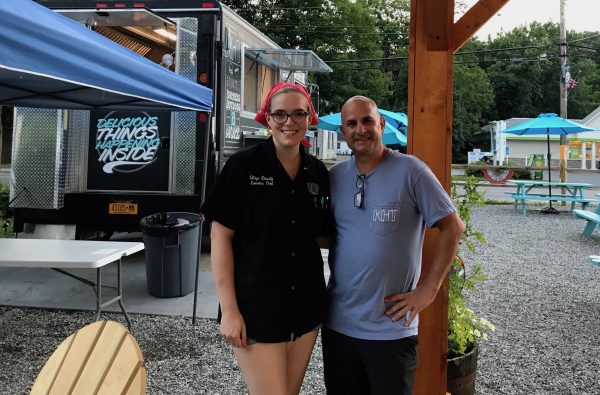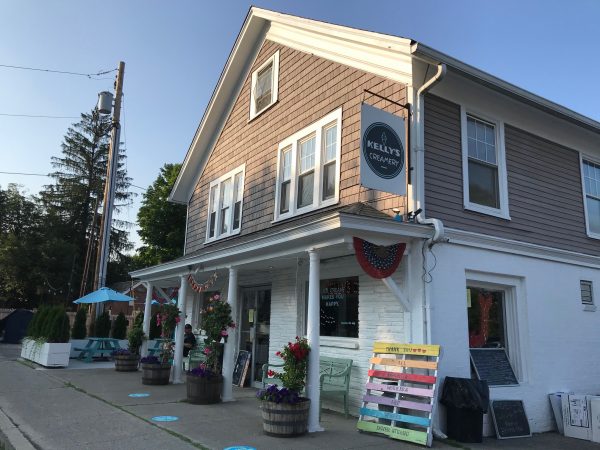 Other stops on "The Great Northeast Ice Cream Run" include:
Hello! If you enjoyed this story, please share it by clicking on the social media buttons below.