HARWINTON, CT – The April ouster of a high-profile chapter president of the Antique Motorcycle Club of America, the November launch of a posse targeting bike thieves by the founder of the New England Motorcycle Museum, and the July announcement of new non-cruiser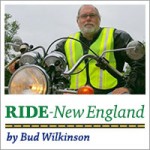 models by Harley-Davidson were among the stories generating the highest readership on RIDE-CT & RIDE-NewEngland during 2018.
Also gaining unusually high page views were a June story on a Victory rider from Fairfield, CT who found his motorcycle embedded in the front end of a car in an accident in Woodbury and a December column that suggested that motorcycle industry leaders are doing little to fight back against declining ridership.
Final readership numbers won't be tallied until after the start of the New Year, but these stories (based on daily page-view totals) represent the Top 5 of 2018. With only hours to go in 2018, their readership totals won't likely be overtaken.
Here are the Top 5 of 2018: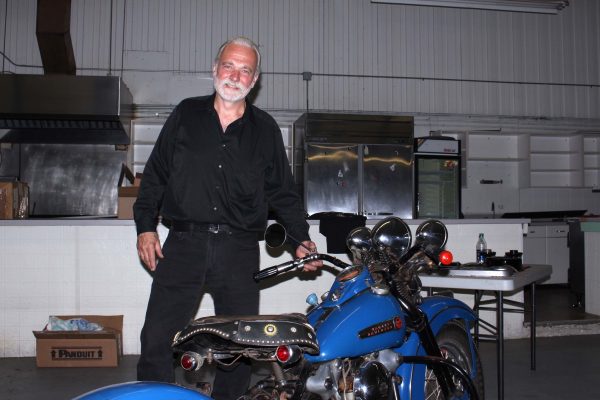 1. Dan Henke ouster by AMCA – No surprise here. An April decision by the board of directors of the Antique Motorcycle Club of America to kick Hudson Valley chapter president Dan Henke out of the club was the most-read story of 2018. In a reportedly unanimous vote, the board expelled Henke for a minimum of four years and instituted a lifetime ban on Henke holding any position of responsibility in the club. Henke's ouster was said to "become permanent if he fails to pay nearly $300,000 that he owes as a result of a civil judgment against him in a case involving another AMCA member, Dr. Dominick Cannavo."
The AMCA acted on a complaint filed by Cannavo that asserted that Henke "engaged in acts of fraud, theft, deliberate misrepresentation and moral turpitude" that were "detrimental to the AMCA" and in violation of the organization's rules.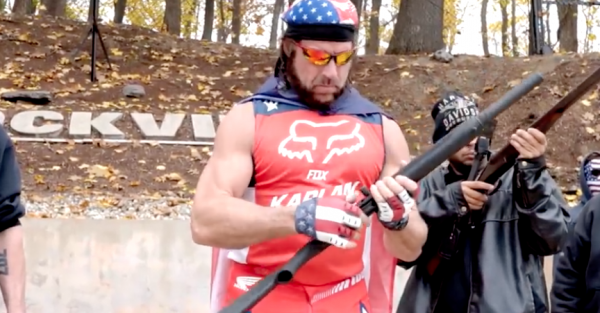 2. Ken Kaplan goes after bike thieves – New England Motorcycle Museum founder Ken Kaplan declared in November that he was forming a posse and going after bike thieves. Joined by Haymond Law and various motorcycle clubs, he announced a $2,000 reward to bring to justice those who pilfer bikes. A video titled Beware Bike Thieves was posted on YouTube in which Kaplan proclaimed, "Motorcycle thieves, your reign of terror is now over. There's now a bounty on your head." Readers took notice, making it the second most popular post of the year.
(Other stories in July and August touting the pending opening of the New England Motorcycle Museum and a follow-up on opening day activities also generated abnormally high readership. Taken together, stories about Kaplan's activities and the museum logged the most attention overall in 2018.)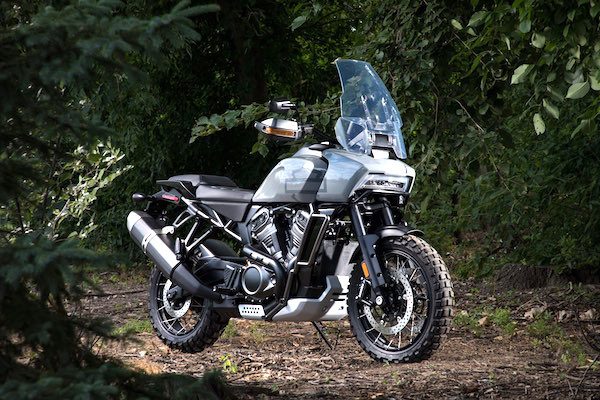 3. Harley-Davidson's new direction – Harley-Davidson's announcement in late July that it will begin building new models that embrace the sport bike, adventure touring and electric segments in an effort to create "a more diverse rider base" certainly got attention. Coming in 2019 will be the brand's first electric model, the Livewire, followed in 2020 by the Streetfighter sport model and the Pan America 1250 adventure touring bike. Overall, though, 2018 wasn't a good year for Harley-Davidson with sinking sales in the U.S., numerous recalls, an announcement of plant closure in Kansas City and Twitter attacks against the company by President Donald Trump.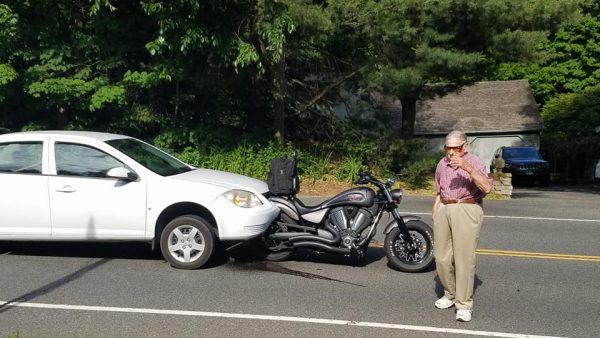 4. Woodbury accident – Rider Richard Porter of Fairfield got some attention by sharing photos of a June 17 accident he was involved in on Facebook page of the New England Riders group. It showed his 2016 Victory Gunner stuck in the grill of a small car. The accident in Woodbury, CT happened when an elderly driver drove into him. Porter wasn't hurt but the Victory sustained rear-end damage and was quickly totaled by the insurance company. Porter replaced the bike with a 2018 Indian Chieftain.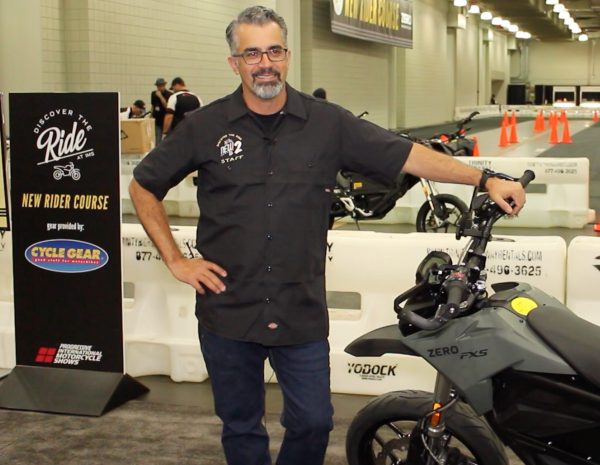 5. Industry assessment – A "Ride-NewEngland" column in mid-December headlined "Motorcycle Execs Fiddle While Industry Burns" and suggesting that industry leaders with hefty paychecks are doing little to promote riding and find newcomers to replace riders who are aging out and dying off garnered national interest. SpokesPeople, LLC owner Robert Pandya and Ducati North America CEO Jason Chinnock provided assessments as to why. The story, like the previous four, generated thousands of page views.
Some other stories generating high interest during the year were the September shutdown of Motus motorcycles, the November auction of a still-in-the-crate 1981 Honda CBX and a May account of participating in a non-sport bike track day at Thompson Speedway.