LAGRANGEVILLE, NY – The Hudson Valley is filled with great riding, and great ice cream. Zoe's Ice Cream Barn in LaGrangeville, NY is both a creamery and eatery, and it playfully promotes its ice cream by crowing "From Cow to Cone in Just 3 Days."
The premium ice cream is made "daily using only Hudson Valley Fresh dairy products." Hudson Valley Fresh is a dairy farmer partnership that preserves the local agricultural heritage.
There's something for everyone at Zoe's Ice Cream Barn. In addition to ice cream, there's food. Along with ample parking, there are umbrellaed picnic tables to enjoy your purchase.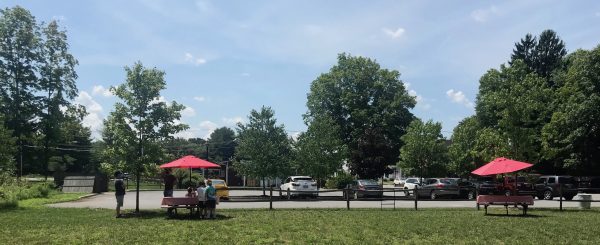 In addition to the staple ice cream flavors, there are several specialty flavors on the menu, including the one that I tried. It was called "Muddy Boots," and was unique and delicious featuring a caramel base with chunks of brownies mixed in.
Zoe's also has lemon poppy seed, peach strawberry crumble and coconut chocolate almond currently in their offerings. Take out items such as ice cream cakes along with pints/quarts of ice cream for those looking to grab and go.

The food menu was also enticing. Adding to the standard fare of burgers and hot dogs, Zoe's list of interesting specials includes a Vietnamese chicken sandwich – turkey, salami & cabbage with a Sriracha mayo. They also offer clam Po Boys – a traditional summer food stand favorite.
The burgers, by the way, are made with antibiotic- and hormone-free beef from the JSK Cattle Company in Millbrook, NY.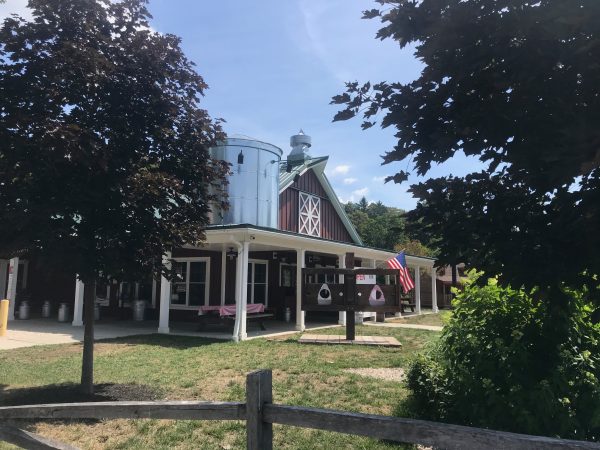 Seating at Zoe's is ample and well-spaced for proper social distancing. A big red McCormick Farm-all tractor sits on site and is a big attraction for children to hop aboard. There's also a big grassy field back behind the building where patrons can find a shady spot to relax in.
The ride out to the creamery was a pleasant one, heading west on Route 55. There are number of great roads to choose from in the area including Route 21, also known as Pleasant Ridge Road with more than its fair share of curves and hairpins to keep riders on their toes. Beware of the 'Z' curve with two consecutive hairpins on a significant gradient.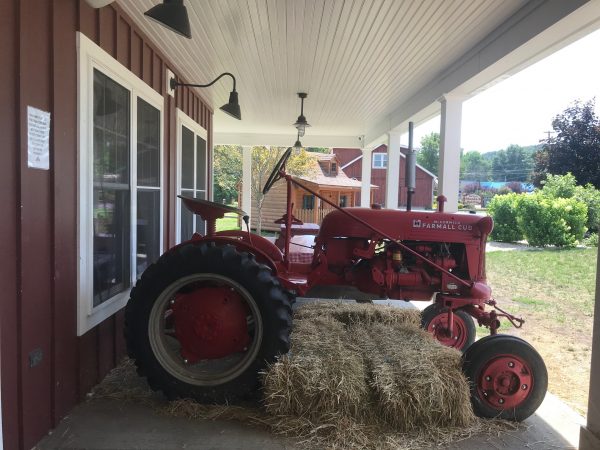 Routes 52 and 216 are also nice roads to meander in addition to Route 82 – a very scenic road that traverses Dutchess County.
Zoe's Ice Cream Barn is easy to find. It's located at 1181 Route 55 in LaGrangeville, NY. Their hours are 11 a.m. to 9 p.m. seven days a week. Please note however, their grill closes at 8 p.m. daily. Zoe's has a Facebook Page that provides patrons with the latest flavors and specials on the menu.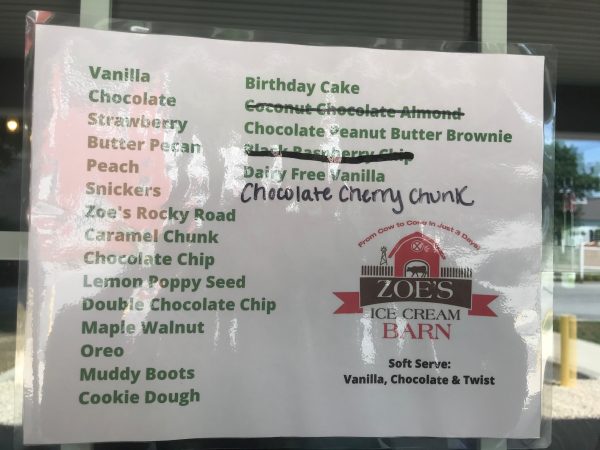 Zoe's is the latest stop on "The Great Northeast Ice Cream Run." Other creameries visited include: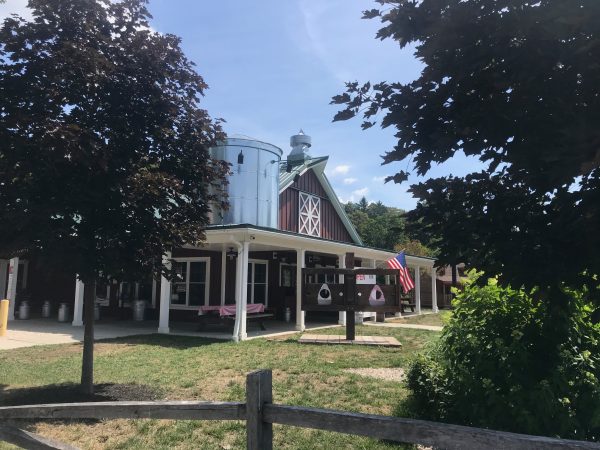 Hello! If you enjoyed this story, please share it by clicking on the social media buttons below.